Best Mattress Cleaning Service in Knoxville TN
We don't really care much about cleaning our mattresses until a child or a pet pees on a mattress making it unhygienic, dirty, and smelly. While flipping the mattress and covering it with layers of sheets is one way to solve the problem which may suppress the odor temporarily, but eventually it will spread within the rooms.
If you have encountered a similar problem in Knoxville where you want to clean pee from a mattress or get rid of bed bugs on a mattress then it's best you hire one of our certified mattress cleaning professionals who thoroughly steam clean mattresses, leaving them spotless and odorless. Besides removing stains and odors, steam cleaning mattress is also very effective when bed bugs are on the surface and will also get rid of bed bugs up to ¾" into a fabric. The same also holds true for nooks and crannies. So, don't let a bad spot or foul odor buildup within your environment and hire one of our deep mattress cleaning experts in Knoxville who provide superb services at affordable prices.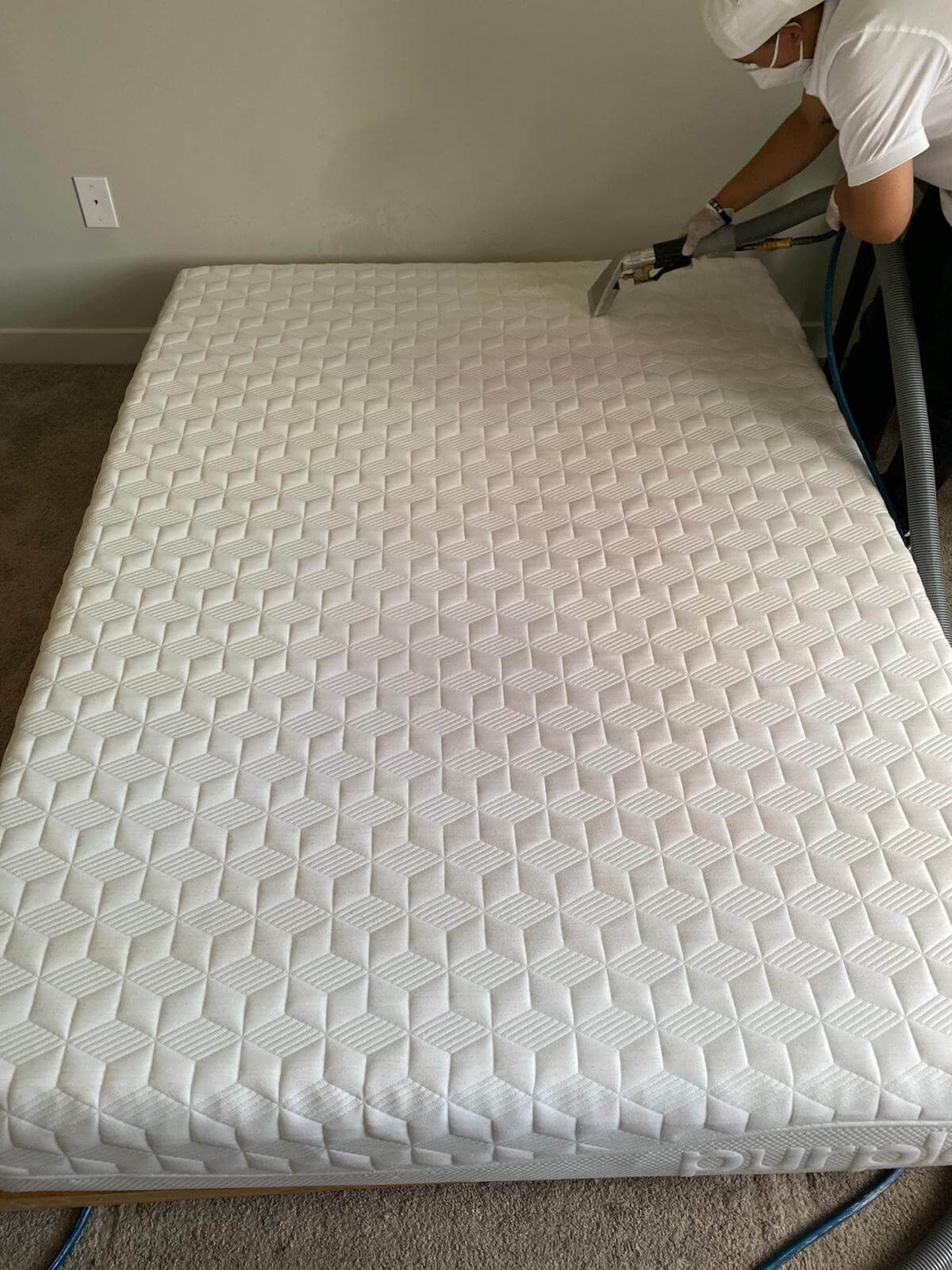 MATTRESS STAIN AND ODOR REMOVAL EXPERTS
Are you searching for a reliable mattress cleaning service that can make your mattress spotlessly clean? We can't change your old mattress with a new one but we can definitely deep clean your mattress so thoroughly that it looks as if it is right out of a store. Be it mattress steam cleaning, mattress stain removal or deep mattress cleaning, 5 Star Carpet Cleaning has you covered as we ensure your mattress looks incredibly fresh, new and hygienic. We are professional mattress cleaners in Knoxville who understand the importance of positive word of mouth and customer service so once you try us, you will definitely be referring us to your loved ones
Need a professional mattress cleaning expert to help you clean your stained mattress in Knoxville?
5 Star Carpet Cleaning employs cleaning experts with years of experience and is a well-recognized carpet and mattress cleaning service operating in Knoxville.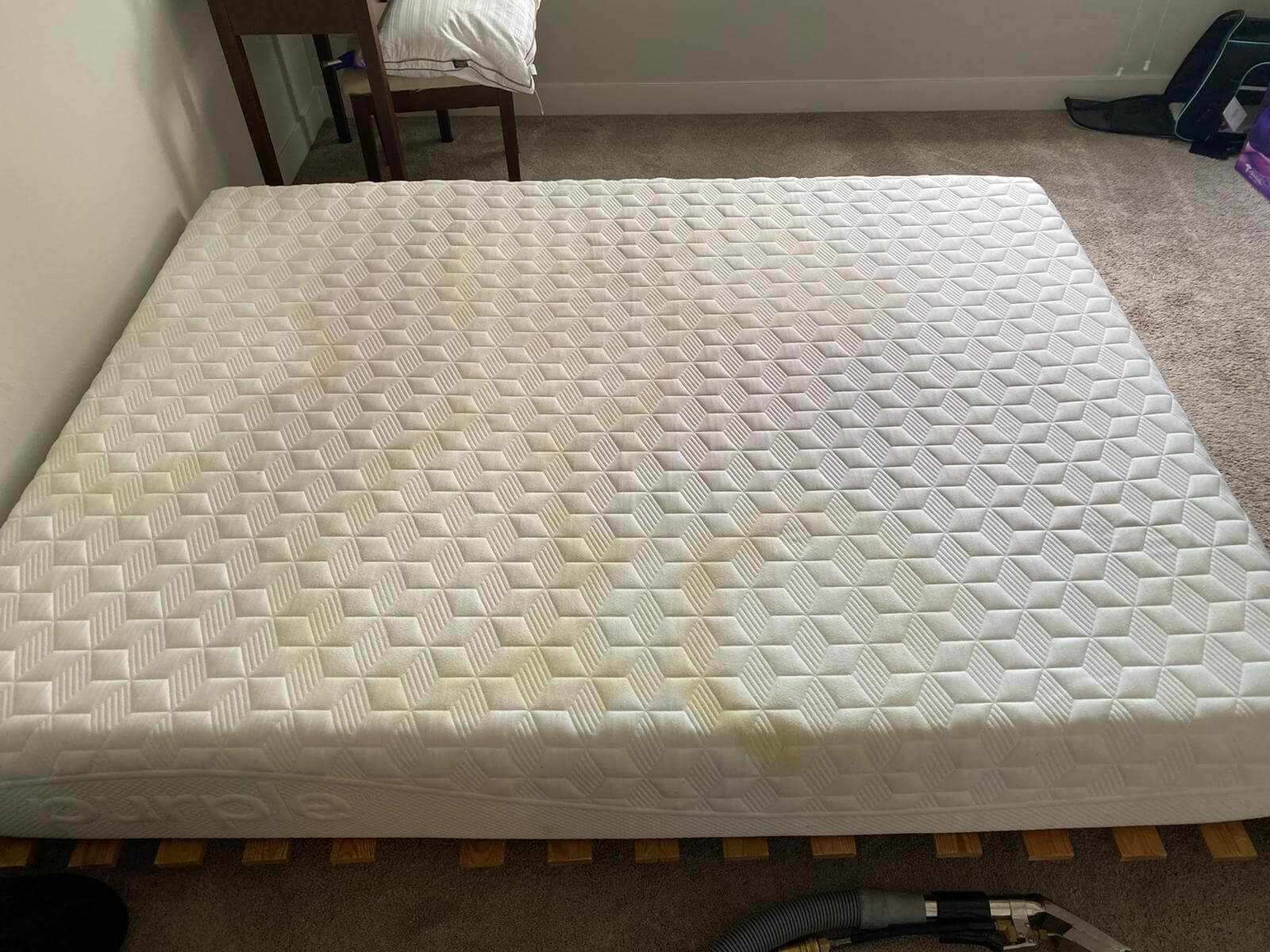 Make the Right Choice by Hiring the Best Mattress Cleaners
Our carpet cleaning service is one of a kind. We perform thorough steam cleaning using high quality powerful eco-friendly disinfectants to remove stains and bad odor which along with stain and odor removal, also helps with the removal of most allergens and bed bugs on the mattress. In the end, we use organic solvents to leave the mattress with a long-lasting fresh smell.
Do you want an expert service to have a hygienic stain & odor-free mattress?
Why Hire 5 Star for Mattress Cleaning Service in Knoxville?
Knoxville may have many mattress cleaning services operating in different parts of the town. However, when it comes to commendable service, 5 Star is a trustworthy and recognized name in the cleaning market.
Our professional mattress cleaning service in Knoxville can ensure you that,
Searching up a skilled hand to make your mattresses fresh as ever? Call our mattress cleaning professionals in Knoxville now.
Our highly talented carpet cleaning experts in Knoxville can make your carpets spotlessly clean. We use high quality disinfectants to make sure your carpet gets free from all microbes and allergens. Our disinfectants are ecofriendly so they are safe for you and the environment.