Clean Germs from Tile & Grout with Our Professional Service in Knoxville TN
Are the tiles at your home sending off a negative impression? Are they filled with dirt, debris, spots and stubborn marks? How about you call one of our professional tile & grout cleaning services in Knoxville TN.
Let us ensure that we scrub every dirty bit of your tile and make them sparkly bright.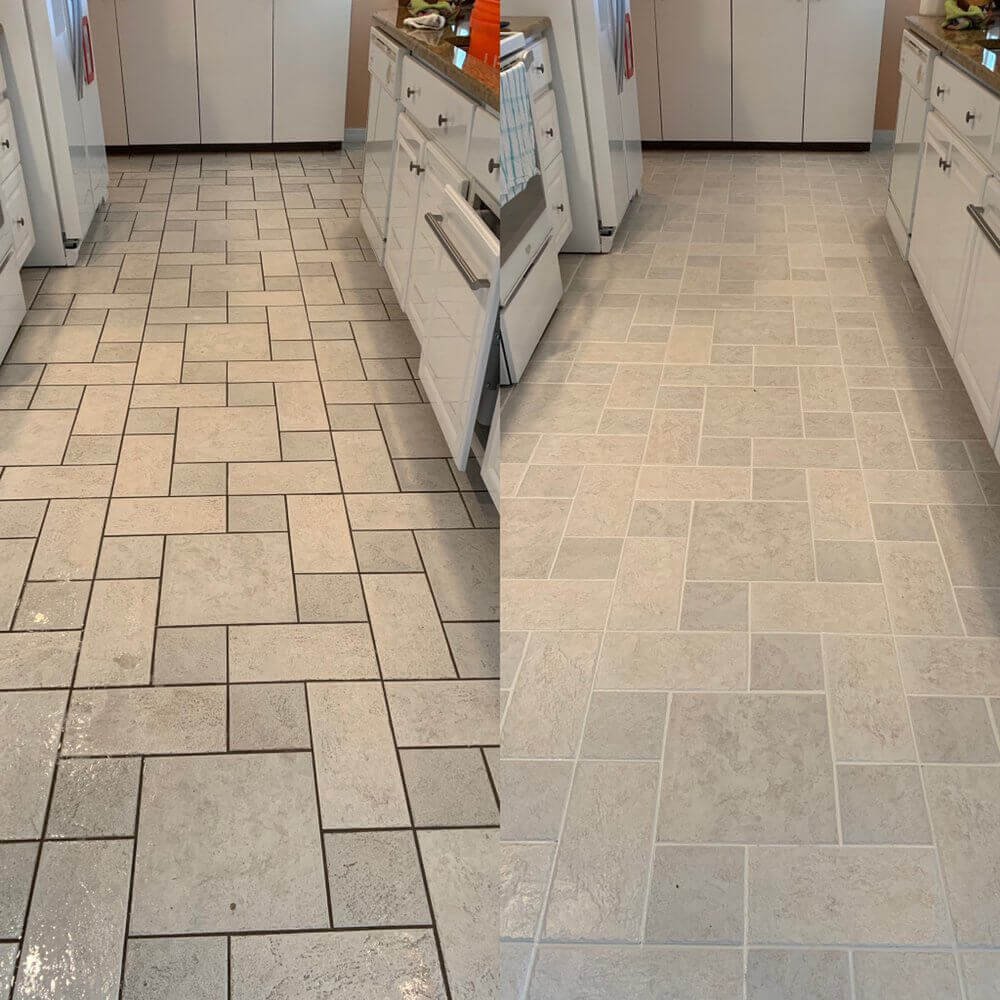 Hire a Professional Standard Tile & Grout Cleaning Service in Knoxville
If you want to create the right impression among your visitors, hire our professional tile & grout cleaning service to make sure the tiles at your premises are clean of all kinds of dirt particles and debris. We are a professional tile & grout cleaning service in Knoxville offering the best cleaning service in town at the most affordable rates. It's because at 5 Star Carpet Cleaning, we believe in delivering the highest quality cleaning service under the supervision of highly trained professionals. Why should you choose our cleaning service? Our carpet cleaners are certified and insured to perform a premium standard cleaning. Are you in need of a professional tile & grout cleaning service who can make your floors look absolutely clean and remarkably shiny? Hire our experts now to make your tiles clean and sharp.
We Make Stubborn Spots Disappear from your Tiles
Certain stains are hard to get rid of and may appear permanently on your tiles. It doesn't matter how hard you try to get rid of these stains, they do not easily fade away. If you're tired of scrubbing your tiles and cleaning your grout lines consistently yourself, then what you need is a reliable cleaning specialist who can come to your location and clean your tiles. Our carpet cleaning service are certified cleaning specialists in Knoxville who have eco-friendly organic solvents and concentrated chemicals that can make your tiles and grout lines absolutely clean. Let us help you clean your tiles & grout lines with our best chemical solutions and latest cleaning tools to make your tiles look sharp, clean & new. We can get rid of bad odor, unwanted spots, dirt and debris from your tiles and grouts in Knoxville.
Why Should You Choose us for Your Tile & Grout Cleaning in Knoxville TN
We have plenty of cleaning services which are operating in the town of Knoxville. However, when you choose to get serviced by 5 Star Carpet Cleaning service, with us you get,
Now how about you consider getting your tiles and grouts cleaned by one of our specialists?
We Provide Residential & Commercial Tile & Grout Cleaning in Knoxville TN
Whether you want an expert to clean tiles & grout at your home or you want one to make your commercial workplace look spick and span, our tile & grout cleaning specialists in Knoxville can provide you with the best cleaning service. Normally, sanitary problems can often end up making your home tiles filled with unwanted stubborn spots. Otherwise, visitors coming and going through your premises may bring dirt and debris which may assemble in the grout lines creating dark lines across your tile structure making it look dirty and unclean. Who doesn't like to make sure the tiles & grout lines at their premises are looking good as new? It's why we recommend hiring our specialists to help you. Once we have cleaned your tiles, you won't have to worry about tile cleaning for quite some time. Are you searching for a professional tile & grout cleaning company in Knoxville for cleaning tiles? 5 Star Carpet Cleaning is your only choice.
Our highly talented carpet cleaning experts in Knoxville can make your carpets spotlessly clean. We use high quality disinfectants to make sure your carpet gets free from all microbes and allergens. Our disinfectants are ecofriendly so they are safe for you and the environment.